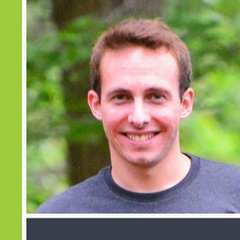 James Mauger
3D Artist - Shading, Lighting, Rendering & Compositing
Peoria, AZ, United States of America
Summary
3D Artist and all around good guy.
I specialize in shading, lighting, rendering and compositing with my primary tools of choice being Redshift, Maya, C4D, Fusion and After Effects.
I also love to do dynamic simulations, unwrap, model, retopologize and sculpt when the need arises. I'm always eager to learn new skills and improve the ones I already have. I love to do research in order to keep up with the latest tools, techniques, updates and advancements in the industry in an effort to stay knowledgeable and competitive. I feel like it's always good to know what else is out there when it comes to software and techniques because you never know when you're going to have to tackle a new and exciting challenge.
Skills
Shading
Lighting
Rendering
Compositing
Post-production
Visual Effects
3D Modeling
3D Animation
Physically Based Rendering
Photography
Video Editing
2D Animation
Software proficiency
Productions
TV Production

RWBY Chibi Season 2

Year

2017

Role

Lighter & Lookdev

Company

Rooster Teeth

TV Production

RWBY Volume 4

Year

2016

Role

Lighter

Company

Rooster Teeth
Experience
3D Lighter & Lookdev at Rooster Teeth

Austin, TX, United States of America

November 2016 - June 2017

- 3D Lighter on RWBY 4 and RWBY Chibi Season 2

• Lit over 200 shots on RWBY 4.

• Revamped RWBY Chibi Redshift shaders for look and efficiency.

- Collaborates with a very talented animation team between different departments in order to achieve the most efficient desired results.

- Conducts R and D on various topics in search of new more optimal solutions.

- Gained experience with non-photorealistic renderer, Pencil, and the fun challenges of nailing an art directed 3D toon visual style.


3D Artist / Compositor / VFX at Tidal Wave Agency

Dallas, TX, United States of America

November 2015 - October 2016

- Responsible for all 3D work at Tidal Wave Agency.

• All unwrapping, shading, lighting, rendering, compositing and final delivery.

• Occasional modeling / geometry clean-up depending on the client.

- Gained valuable experience working remotely and managing my time wisely while hitting all deadlines.

- Setup, managed and maintained a small local render network utilizing Deadline 8 with Redshift.

3D Artist / Compositor / VFX at Design Works Gaming

Scottsdale, United States of America

August 2012 - October 2015

- 3D Modeling, Animation, Unwrapping, Textures, Shading, Lighting, Dynamics, Rendering and Final Delivery

- 2D Compositing, Color Correction/Grading, Rotoscoping, Keying, Special Effects, Rendering

• Led projects from start to finish, from initial storyboards to final render and delivery.

• Gained experience working in small collaborative teams to produce high quality 2D and 3D animations within tight deadlines and frequently changing customer requests.

• Assisted in the creation of new and exciting methods of engaging players.

• Conducted in-depth research on new methods of content creation to stay current with latest techniques.

Freelance Commercial 2D/3D Animation at Five Corners Film

Phoenix, AZ, United States of America

November 2011 - February 2015

- Solo work on various TV commercials consisting of the following:

• 3D Modeling, Rigging, Animation, Unwrapping, Texturing, Shading, Lighting and Rendering

• 2D Animation, Compositing, Color Correction, Rotoscoping, Rendering and Delivery

2D Compositor at Stormwind Studios

Scottsdale, AZ, United States of America

November 2011 - June 2012

- 2D Photoshop / After Effects compositing